Sugarloaf Peak Trail GPX File
GPS Route and Waypoints to Import Into Your GPS Unit
This GPX file can be imported into your GPS unit. Then just follow the line to take you on an amazing Dual Sport Day Trip!
Add GPX to Cart
Become a Member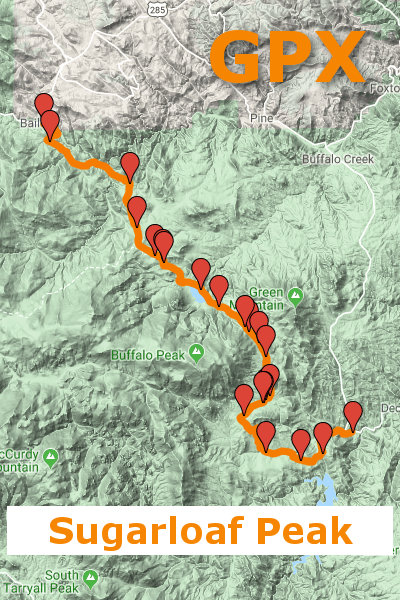 GPX for Sugarloaf Peak Trail
$5.00
From Heaven, Though the Woods, to Hell – Starting at Bailey on Highway 285, Sugarloaf Peak Trail cruises south through the verdant Pike National Forest before emerging into the hellish landscape of the Hayman burn-scar.