Rampart Range Road GPX File
GPS Route and Waypoints to Import Into Your GPS Unit
This GPX file can be imported into your GPS unit. Then just follow the line to take you on an amazing Dual Sport Day Trip!
Add GPX to Cart
Become a Member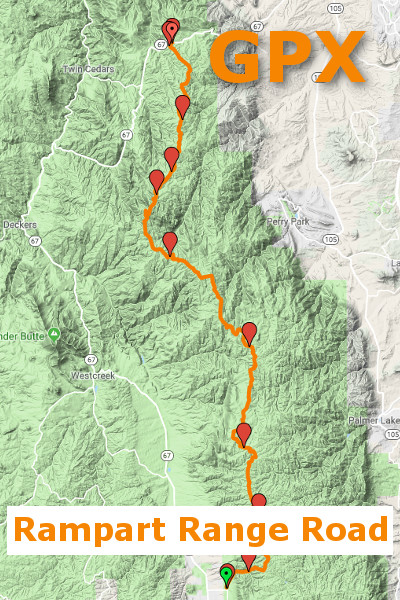 GPX for Rampart Range Road
$5.00
Rampart Range Road covers 37 miles of gravel through the heart of the Pike National Forest. With lots of free dispersed camping, hundreds of miles of off-road trails and beautiful views all right in the front range, you can't go wrong.