Oh My God Road and Russell Gulch GPX File
GPS Route and Waypoints to Import Into Your GPS Unit
This GPX file can be imported into your GPS unit. Then just follow the line to take you on an amazing Dual Sport Day Trip!
Add GPX to Cart
Become a Member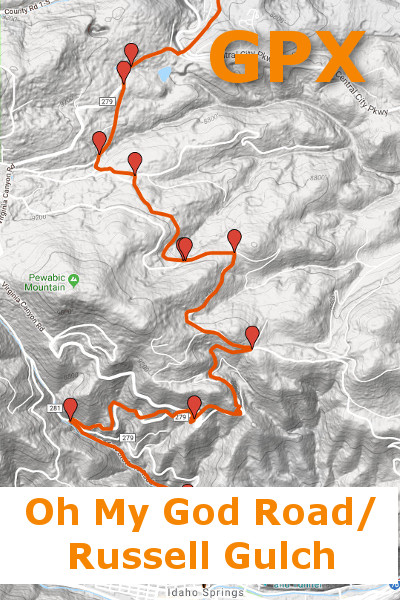 GPX for Oh My God Road and Russell Gulch
$5.00
Cruise Through Mining Center History with a mine around just about every corner that gives you days of exploring in the hills between Idaho Springs and Central City.